Hey there! I have a weird fascination with dere types, and I love to help however I can. That usually means adding pictures and characters, or fixing grammar issues, but I have found a few new dere types, too!
KagePro Song of the Week

daze
ft. The Mekakushi Dan
Together with the "lonely you".
"If you're "lonely," it can be repainted
With you, I tried to change "all alone"
With you."
MLP:FiM Song of the Week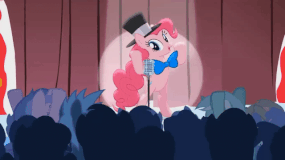 Make a Wish
ft. Pinkie Pie
"Time to celebrate, now we're all together
And in a year, we can see what you wished for!"
Added Dere Types
Ahodere
Inudere
Kiredere
Masodere
Shindere
Uzadere
Zondere
Chuunibyou
Dojikko
Otaku
Miko
Yamato Nadeshiko
Favorite Openings
Rage On - Free!
Imagination / Fly High / Hikari Are - Haikyuu!!
daze - Mekakucity Actors
Sora ni Utaeba / ODD FUTURE / Polaris - Boku no Hero Academia
Redo / Paradisus-Paradoxum / Realize / Long shot - Re:Zero kara Hajimeru Isekai Seikatsu
Shiny Ray / MIND CONDUCTOR - Little Witch Academia
urar - Hakumei to Mikochi
BREAK IN TO BREAK OUT / Dark Sun... - Persona 5 the Animation
Winding Road - Golden Kamuy
One Room Sugar Life - Happy Sugar Life
Kaen / Dororo - Dororo
Chime / Home / Pleasure - Fruits Basket (2019)
Massara - Sarazanmai
Papapa - Ore wo Suki nano wa Omae dake ka yo
Shanghai Honey - Taisou Zamurai
Kimi to Iu Shinwa - Kamisama ni Natta Hi
STEAL!!! - Akudama Drive
Shake & Shake - Bishounen Tanteidan
in case... - Godzilla S.P.
Forget Me Not - Re-Main
Favorite Endings
Tenshi Gaeshi / Climber / Kessen Spirit - Haikyuu!!
days - Mekakucity Actors
Last Theater - Death Parade
STYX HELIX / Stay Alive / Believe in You - Re:Zero kara Hajimeru Isekai Seikatsu
Haru no Tonari - Yuru Camp△
Hibana - Golden Kamuy
Hoshie - Sirius the Jaeger
Sayonara Gokko / Yamiyo - Dororo
Lucky Ending / Eden / Haru Urara - Fruits Basket (2019)
Stand By Me - Sarazanmai
Get You! Love Love?! / Oshiete...! Twinkle☆ / Miracle tto♥Link Ring! - Pretty Cure
Aoibashi / Yesterday wo Utatte - Yesterday wo Utatte
Ame to Taieki to Nioi - Gleipnir
Ready - Akudama Drive
Kamisama no Syndrome - Higurashi no Naku Koro ni Gou
Gimmme! - Maoujou de Oyasumi
Yume ja Nai - Taisou Zamurai
Raika - Heion Sedai no Idaten-tachi
Shounen Shoujo - Sonny Boy
Only one yell - Selection Project